So, its June, your waiting for that long awaited dump of snow to kick off your mountain escape for 2017. You want to be ready to make the most of it? Here are a few tips to get you started: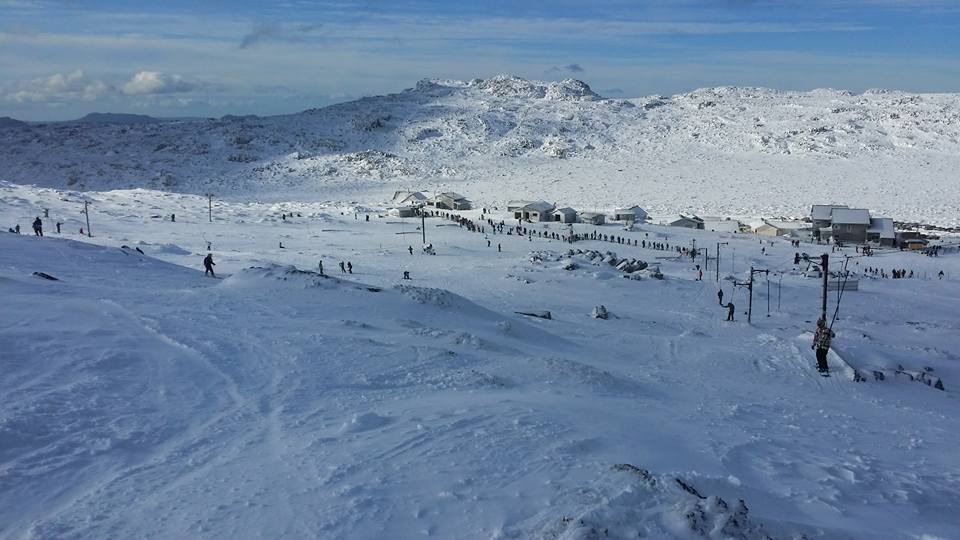 Be Snow Ready

Chains   – check our information on where to get snow chains and how to fit them
Transport – see what on mountain transport options are available on arrival to the park entry point
Parks pass – Make sure your parks pass is up to date to save the hassle on arrival.

Safety

Be prepared for very cold and possibly conditions. What should you wear? Inner Insulating layers such as thermals and outer wind and waterproof layers. Several thin layers that trap air and are made of material that will stay warm, even when wet, are better than a couple of thick bulky layers. The number of insulating layers you wear depends on the weather and the activity you are participating in.

Wearing thermal underwear will also help insulate against the cold. Wool is a good natural fibre but manufactured fibres such as polypropylene and fibre pile are even more effective. Wherever there is a reference to wool, these new fibres will do just as well or better. A cotton skivvy or undergarment performs poorly in cold and wet conditions even when covered by a thick woollen sweater.
Staying dry and reducing the effects of wind chill are important, therefore your jacket and overpants should be waterproof and windproof. The outer layer also helps to insulate by trapping warm air next to the body. If you don't have your own windproof and waterproof outer clothing you can hire them from most ski hire outlets.

It is important to wear a woollen hat as significant amounts of body heat is lost from the head. Woollen socks and gloves or mittens should also be worn. On wet days, large rubber dishwashing gloves over woollen gloves help to keep hands warm and dry.

Footwear – Alpine conditions create snow and ice often making walking difficult and slippery. It is essential to wear appropriate footwear with soles having substantial grip.
Dont forget, the Sun bites! – Slip Slop Slap and Wear goggles or sunglesses to protect your eyes, you only get one set!
Consider a helmet – Helmets may make a difference in reducing or preventing head injuries. Many skiers and snowboarders are choosing to wear them. However, helmets do have limits and users need to be aware that wearing a helmet does not eliminate the risk of head injury. In addition to offering an added degree of protection, snow sports helmets are now designed to be lightweight, comfortable, warm & fashionable.Snow sports helmets are insulated for cold weather and provide better coverage and impact protection than other sports helmets, such as bicycle helmets. Be sure that the helmet you choose meets current recognised snow sport helmet design standards.

There is no substitute for responsible behaviour on the slopes. Adhere to the Alpine Responsibility Code and consider wearing a helmet. It's a smart idea. For more information,  visit a helmet manufacturer's website.

Facilities – Check out the website to find out about our on mountain facilities including food and gear hire
Staying overnight? make sure your car is prepared for alpine environments

Antifreeze? You will need anti-freeze in the cooling system. Follow the manufacturer's directions or ask at the retail outlet for advice on mixing techniques and the quantity to use. Coolant should contain corrosion inhibitors as well as anti-freeze compound, as recommended by the car manufacturer. Some older cooling systems may develop leaks soon after replacement of the coolant due to the penetrating properties of the anti-freeze liquid. Have the anti-freeze treatment done in advance so that any problems can be fixed without ruining your holiday schedule.
Parking – always reverse your car into its car park with a slight angle down hill where possible, leave your car in its lowest gear and consider chocking the wheels.
Hand break – Be mindful that your car's hand break may stick if your in sub zero conditions so avoid using this.
Wipers – You should also lift wipers from the screen. Warm water may be used to remove ice from the windscreen and windows. Never use hot water as it may cause the windscreen to crack.
If we haven't answered all your questions, visit some of the other pages on our website or check out the FAQ page too. Still left wondering? Drop us an email or message on Facebook.
All the best with your winter preparations. Get up there and enjoy all that our diverse state has to offer.
References:
https://www.snowholidays.com.au/Clothing_in_australian_alps.html
https://www.mynrma.com.au/motoring-services/road-safety/safer-driving/country/snow.htm